Guides
How to add meeting room calendars in Office 365
Setting up your Robin account? You'll find the most up-to-date information in our Help Center.
Still using shared calendars to schedule your company conference rooms? Office 365 has a better type of calendar specifically made for rooms. This guide will show you how to set up the equivalent to Google's resource calendars in Microsoft's Office 365.
From the official docs:
"You can add meeting rooms to your organization's address book that represent physical locations in your office space. These rooms can be reserved by people when they schedule meetings."
FYI: You'll need to be an administrator on your Office 365 account in order to complete this process.
From the administrator pane, go to the "Meeting Rooms" tab or just click this link once you're signed in.
If someone in your organization has already set up a meeting room calendar, you'll see a list of room names and associated email addresses. Meeting room calendars in O365 are more like users than shared calendars, and each will have its own email address for invitations.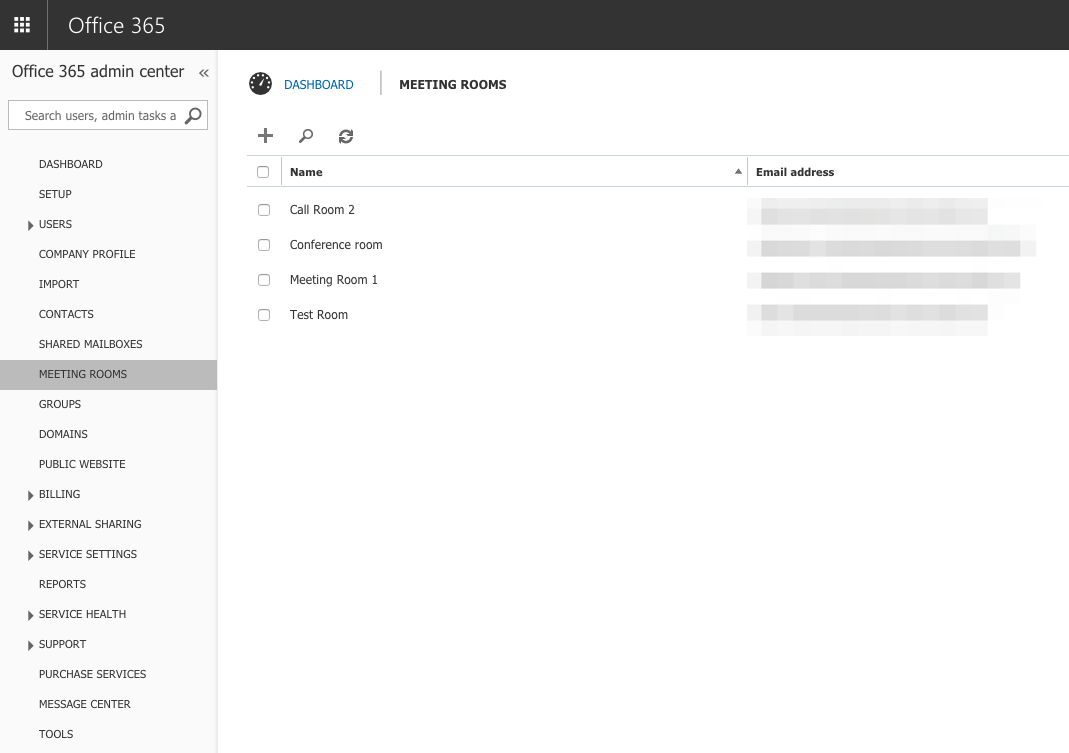 Set up a new room calendar
To add a new schedule, click the plus sign in the top left. You'll see this screen: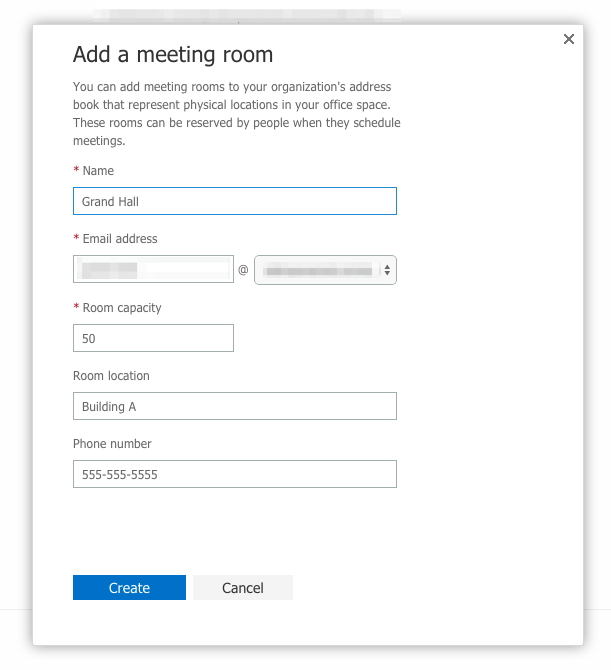 Save your changes, and then go to the O365 web calendar. Now when you go to create a new event you can pick a location from the meeting room dropdown, and book the event directly onto your personal calendar, too.

This will make it easier to keep co-workers calendars separated from room calendars. If you're also setting up Robin for your organization, you can now pair this calendar to a space via the email address.
---
Bonus Office 365 calendar tips
If you'd like to share a room calendar (or other Office 365 calendars) with people outside your organization, head to this handy guide for a walkthrough
Do you want to limit the meeting length in your room calendar in Office 365? Here are steps to keep those really long meetings a little more manageable.
Interested in learning more? We have a full page of Office 365 resources you can find here.