Productivity
This conference room equipment checklist will keep your meetings on track
It's a good bet that right now, you're preparing for a meeting. Or you're waiting for one to start. Or you just left one.
On any given day, an estimated 11 million business meetings take place. These meetings eat up 37 percent of the average employee's working hours.
If only the time we spent away from our desks were universally productive. But it isn't.
Our conference room equipment has a role in that.
Start outside the room: place tablets at the door displaying room availability.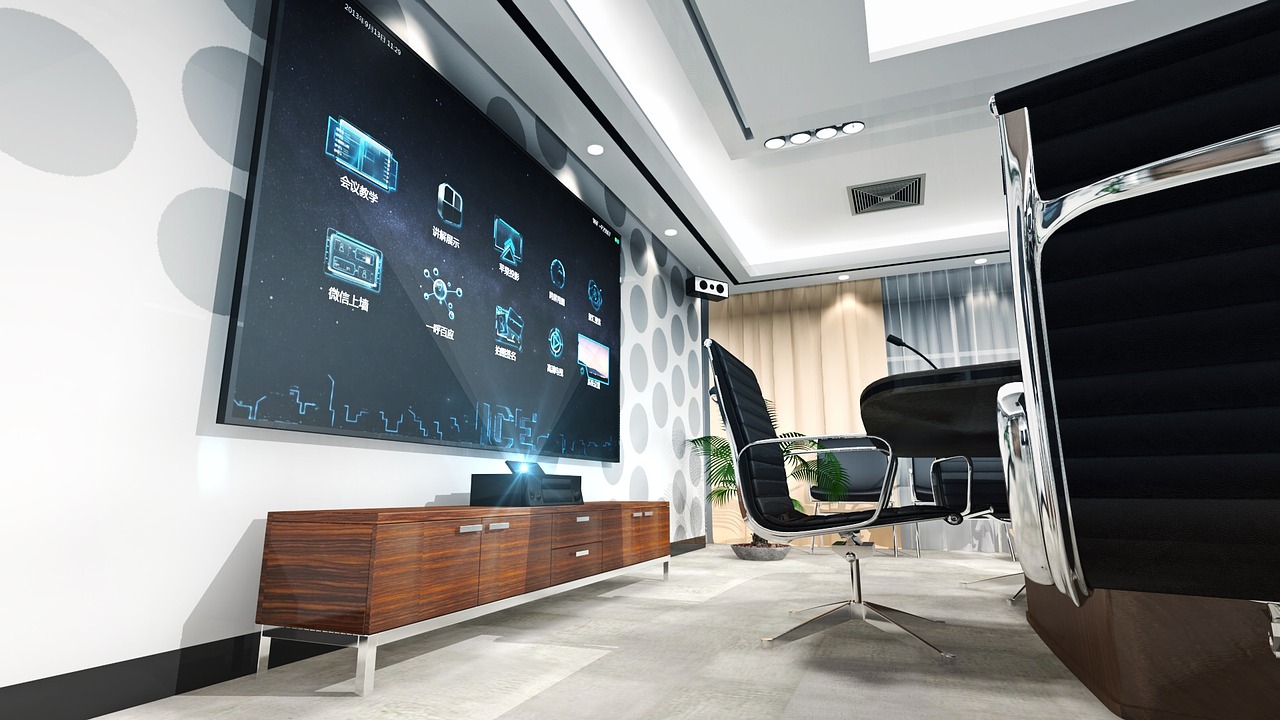 When conference room resources get in the way
Research suggests at least two meetings in an average mid-level manager's week will likely be disrupted by technology issues. Data won't appear on displays; teleconference connections will falter or fail. Bad audio and video will make remote participants hard to see and hear.
The average time spent fixing these problems: 31.5 minutes. For a company with 250 employees, the yearly cost of this tech-related inefficiency is roughly $250,000.
Meeting room equipment failures are as frustrating as they are costly. But there are ways to minimize them. Here's what we recommend.
Checklist to avoid conference room equipment hassles
No tech setup is foolproof. To make sure your meetings are smooth and productive, you'll need to set up early and have backup plans ready. There are some preventive steps you can take before your team meets again.
Attendees aren't plugged in
When people in the meeting need to connect using their own devices, the potential for problems multiplies. Time is lost when people spend the first several minutes of the meeting trying to find and login to the right Wi-Fi network.
Tips

Here's a great solution from PC Magazine: post your network name and password in the room where people can see it easily. Attendees can log in as soon as they enter the room. Remember to keep it updated.
If you're using Robin, you can add logins to room details and people can find the information anytime.
You could also send an email with the login credentials shortly before the meeting.
Remote connections are dicey
As much as we enjoy a bit of conference call humor, like this Tripp and Tyler video, having these problems while the meeting's underway is another story.
Part way into your meeting, your video freezes or is pixelated. Your audio is faint, echoes, or drops off entirely. People in the meeting room talk over those who are remote, and vice versa. Screen sharing stops working when there's a switch in presenters.
Tips

Take a few minutes to do a test run with one or two meeting attendees ahead of time. If your meeting includes remote workers, be sure to include one in your test. If people outside your organization are attending the meeting and you can connect with one of them ahead of time, include them, too.
Have a backup video conferencing platform cued up and ready to go. Have people create logins on this platform prior to the meeting. That way, everyone is prepared to flip the switch if your primary platform fails.
Does equipment change rooms in your office? If you're using Google Apps, you can set up room resource calendars to keep tabs on your meeting room equipment locations. You can share those calendars with people outside your organization with these easy steps.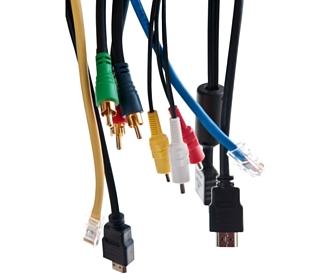 Devices won't connect to the meeting room TV
Your slides are ready to roll, but they don't appear on the conference room TV. Or, your video is fine, but there's no sound.
Tips

Before you book a room, check that the signal from your office Wi-Fi is strong in the location. If your meeting room isn't wireless, make sure you begin the meeting with the right mix of cables and adapters.
Check all of the connections for your audio and video. Make sure they're on. Sometimes, it's the simplest of things that can sidetrack a meeting.
Also, route these peripherals discreetly so they don't take over the meeting space.
Pop up connection boxes mounted into a meeting room table provide handy connections without stringing cables across the table or floor.
Wire management boxes can be attached under a table, or run vertically alongside the table leg.
If cords need to run underfoot, use a simple cable cover that sits on the floor. Whatever you choose, by all means, avoid someone tripping on a cord and spilling their coffee on another person's laptop.
Does the room you scheduled have a TV? A whiteboard? A Chromecast? It helps to know exactly what equipment is in a room before you schedule your meeting. You might create a shared document that lists room resources for each conference room. Your meeting room software can help, too. For example, Robin users can list what's in a room in the details tab.
If you're connecting to an Apple TV, Chromecast, or other mirroring device, the connecting device must be compatible. Confirm you have a match before the meeting starts.
Reliable conference room tech makes meetings run smoothly
Conference room equipment should not take center stage and derail your meetings. Yet it often does. And that costs productivity and money.
The most effective conference room equipment works simply, silently and powerfully. People can join with individual devices from any meeting room or remote location and share data easily.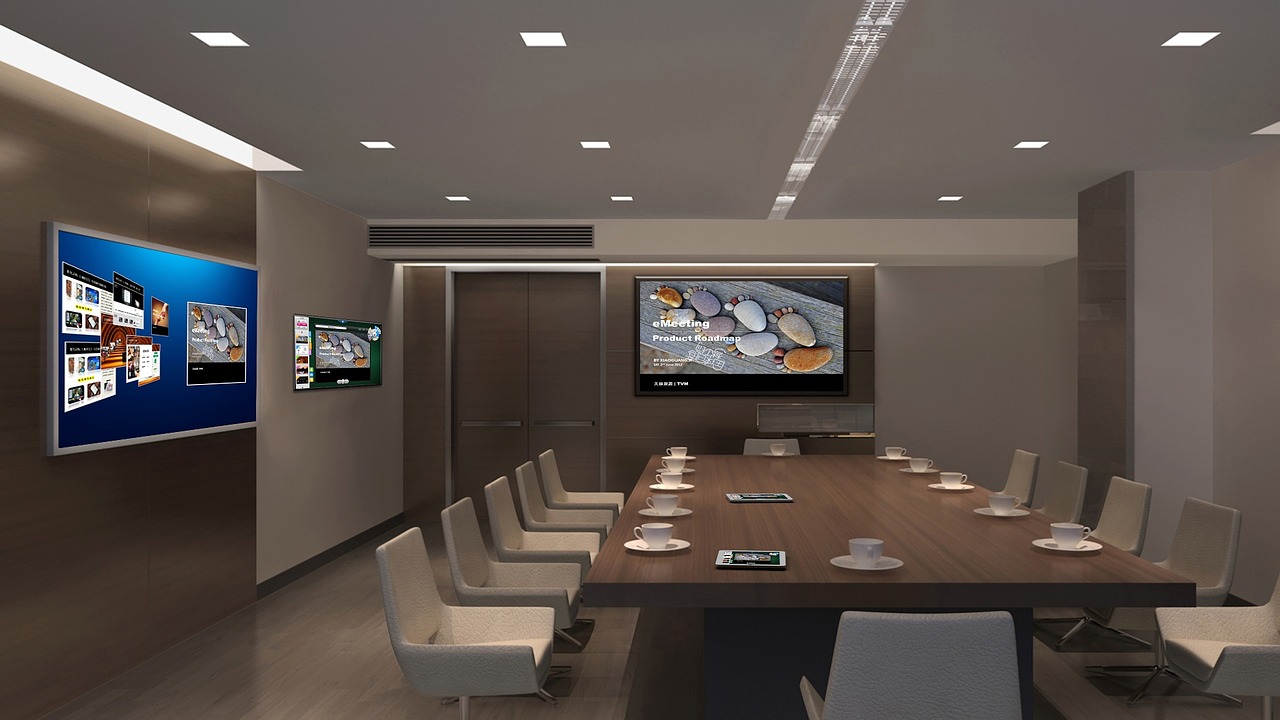 Room resources should make meetings better
Make people's lives easier (including yours) by setting up an internal conference room equipment checklist. Two final tips:
Standardize room resources throughout your organization and train people how to use them.
Provide a conference room support guide that lists potential issues people might encounter and provides solutions.
Don't derail meetings before they start. Take these steps on the front end so your meetings start faster and run without equipment hiccups along the way.
Want to see more? Check out Robin in action here.